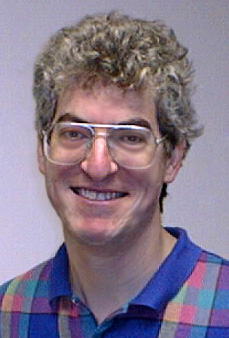 MichaelWinokur, Professor
VITA

Welcome to the Winokur Group Web Site. We are a condensed matter physics research group specializing in structure studies and computer modeling of conducting polymer systems. We also dabble in spectroscopy and transport.

We are part of the Department of Physics at the University of Wisconsin.



Overview:

Conjugated (aka conducting) polymers (CPs) now form the basis for a broad spectrum of new devices technologies (e.g., plastic transistors, organic photovoltaics, polymer light emitting diodes). These fascinating materials combine many attributes traditionally found in inorganic semiconductors with those of soft condensed matter. CPs in the solid-state undergo a hierarchical structural ordering spanning vastly different length scales. Starting at molecular level are crucial questions involving a delicate balance of direct skeletal and side-group interactions and these dictate the near-neighbor conformational energy landscape. Manipulation of the molecular architecture not only alters the observed electrical and optical properties of the polymer and but also influences supramolecular assembly patterns in the solid state. The rational design of these materials is limited by the incomplete understanding of the interplay between molecular architecture, supermolecular assembly and electronic/optical properties. Our research focuses on experimental and modeling studies that elucidate key structure/property relationships.